Tubular Compactor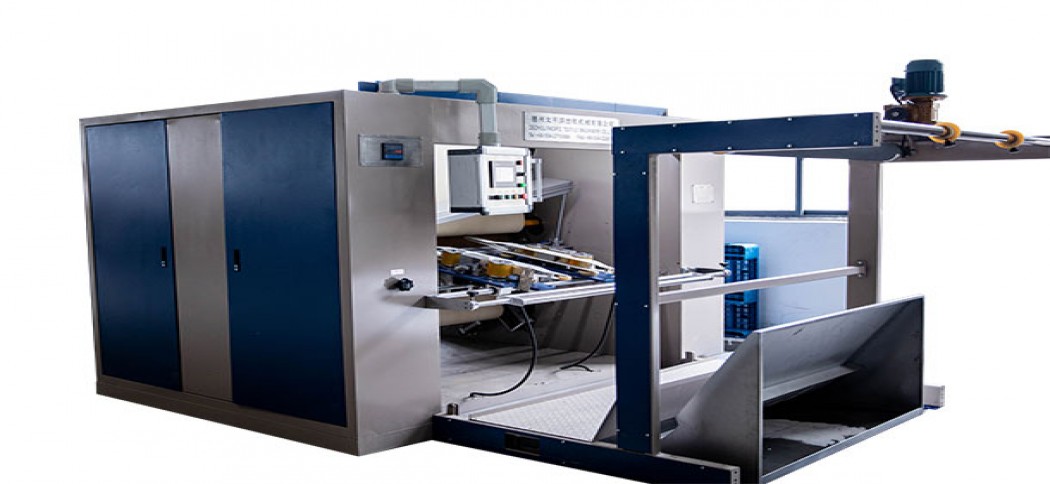 A few words about the project
Machine usage:
The Tubular Compactor machine is used for preshrinking tubular fabrics, fabrics are infed by magnetic shuttle, while fabrics exit by hydraulic folder (rolling is optional), After compacted by a 20mm NOMEX blanket, the fabric could obtain a stable size and less than 3% shrinkage as well as excellent hand feeling and expressive colour.
The Most Significant advantages:
✿ Big compacting size/ high output!!!
✿ Less than 3% washing shrinkage!!!
✿ Negligible creasing mark!!!
Taipingyang Tubular Compactor Advantages:
Compared with our competitors, Dezhou Taipingyang tubular compactor has the following remarkable advantages;
▶90% similar to European famous structure. Chinese price with European structure and quality.
▶Higher daily output. 270° wrap angle for compacting units, and a big compacting area.The daily output averages 8 tons.
▶Radial shrinkage is less than 3% by 20mm felt and special compacting design. Compacting felt is 20mm thick, wrap angles by four deflection adjusting roller, worked with Teflon to realize preshrinking, equipped with tension sensors, the tension force is automatically adjusted resulting in radial shrinkage less than 3%.
▶Truely magnetic levitation shuttle plate, working width controlled within 2.5mm tolerance.
▶Weft screw is well controlled. The two magnetic levitation is controlled by two motors separately, the belt of the shuttle plate delivers fabrics actively, so it controls the weft screw remarkably.
▶Entrance side equip with hole sensor, if the fabric has a hole, the tubular compacting machine stops automatically.
▶Automatic fault/error display, easy to maintain.
▶SS double nozzle steam box. Moisturizer is uniform/even.
▶Remote control is optional. Equipped with PLC and touch screen control system, remote control friendly.
▶ Equips with working width value online inspection system,which could control the working width effectively.
▶Exit is hydraulic type precise folding,fabrics exit automatically.