Taipingyang Five Pass Relax Dryer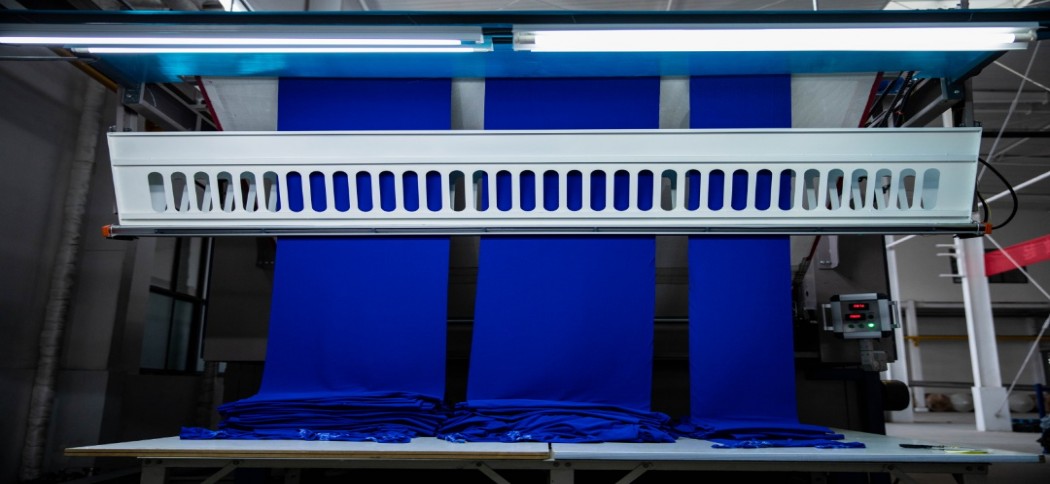 A few words about the project
As the sole distributor for Taipingyang Five Pass Relax Dryer, we proudly offer the following;
Machine usage:
Used for heat setting process of open width knitting fabrics.
Key Features:
Advanced design, both German and Taiwanese.
Working width varies from 1800mm to 3600mm,4-10 heating chambers available.
Exit could equip open width compacting unit to have good hand feeling.
Machine usage:
Used for processing and drying knitted and woven fabrics, it can work for all types of fabric and can work for both tubular and open width fabrics.
The relax dryer machine is used for tubular and open knitted fabrics drying process. The speed of each pass of the fabric is controlled separately. The fabrics run in a fully tensionless state.
Key Features:
New generation five pass relax dryer has five layers inside of the chambers.
The most energy saving and advanced technology for drying fabrics. Real ENERGY SAVING.
Cotton fabrics can get 8%-10% shrinkage after drying process,Real TENSIONLESS dryer.
Special designed structure, easy to maintain, uncompromised quality for decades.
Taipingyang Five Pass Relax Dryer Advantages:
Compared to our competitors, Dezhou Taipingyang Five Pass Relax Dryer has the following remarkable advantages;
➤ 40% higher output. The output of the five pass relaxation dryer is 40% more than three pass relaxation dryers, based on the same quantity chambers.
➤ Multi-direction air blowering. Our relax dryer air nozzles adopt Krantz design, truely achieving multi-direction three-dimensional blowing of fabrics.
➤ 8%-10% shirinkage after the drying process. Fabric infeeding is two times over infeeding structure, which guarantees protecting the fabrics against tension when feeding. Meanwhile, the middles of the chambers equip tumbling systems, which guarantee that the fabric moves in waves. So finally the fabric shrinkage could be 8%-10% after the process of our five pass relax dryer machine.
➤ Output will not be reduced by years. Relax dryer chambers are dischargable, making them easy to clean. So after several years running, the machine output would not decrease.
➤ Easy to repair blower motors. The motor and impeller are fastened to 10mm steel plates by bolts, making it easy to repair the motor when needed.
➤ Convoyor belt will not drift. The convoyor belt is a four-piece high temperature resistant travel switch, which protects the belt from drifting.
➤ Hot air will not go outside, due to special nozzle design.
Special design of the entrances and exits of the air nozzles prevents the hot air from going outside.
➤ Adopts PLC remote control, allowing you to adjust the process online.
➤ Moisture sensor device is optional, along with PLC, users can adjust the exhaust motors speed according to the moisture status, so as to save more energy.